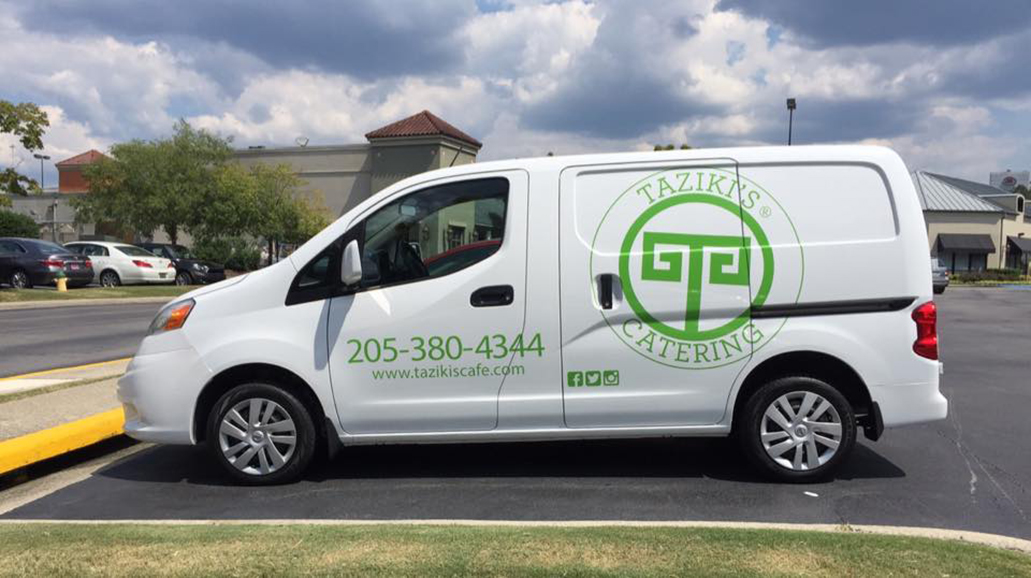 Hours:
Mon-Sat: 11am-9pm
Sunday: 11am-8pm
Located in Chace Lake Circle off Highway 31, across the street from Hobby Lobby. Come on into our Chace Lake location and grab a fresh lunch or dinner! Our staff would be happy to welcome, help, and serve you. We cater too! For all catering needs- call 205.380.4344.
Our Community
Engaging our Community
At Taziki's we strongly believe that community is key. We've made becoming part of our community a high priority, and we're always looking for exciting and meaningful ways to further our involvement. This location supports local schools and select charities in addition to our nationwide initiatives - including the HOPE project. A few years ago, we launched a new initiative with a focus on providing jobs for students with developmental differences. The HOPE Project trains these students to grow the herbs that we use in our restaurants. Through this amazing program, we've been able to provide a sense of independence and fulfillment to an important part of our community that is often overlooked.